Sending messages is a very convenient way to reach out to a large number of people. You can make your presence felt through them. You can also send some important notification to a group of people. The messages can be sent to people across geographies, and you do not need to visit them personally to convey your word. When you have to convey your message in a large circle Bulk SMS is the perfect option. You can reach all the people online and offline. We make sure that your messages are delivered fast and reach successfully every time. We have our services running 24/7, and you can send a text any time you want. When sending a huge number of messages, the pricing is of main concern. We make sure that you get the best deal with us. You will be surprised to see the incredibly low rates that Bulk SMS Nigeria offers you. We value your association with us and make sure you get an excellent return on investment. • We have separate plans for CDMA and GSM connections • You can also choose from many of our plans. Choose the one best suited to you. • The charges are decided according to the total length of the characters. • You can always connect with us if any issue regarding the payment arises • We provide you the best rates in the market.
We also give you the option for a trial run. Once you register with us, you can opt for it. The trial run is free of cost and does not cost you anything. We offer it so that you can be sure of the quality before you invest money in the messages. You can log in any time and Compose SMS. Click on the send button and we will ensure that your text reaches the desired location. We assure you the best quality at the lowest price.  
WARNING To Avoid Delivery Problem: 1) Please do not use "Microsoft Word" to type message or phone numbers. Instead type your message and phone numbers directly on our "COMPOSE SMS" page or use NOTEPAD. 2) Do not use "Microsoft Excel" to type phone numbers. Instead use NOTEPAD.
How To Locate NOTEPAD on Your Computer (Laptop or Desktop) 1) Click on START 2) Move cursor to the top of ALL PROGRAMS and wait 3) Move cursor again to the top of ACCESSORIES and wait again 4) Then, locate NOTEPAD and click on it.  
How To Save Numbers on NOTEPAD 1) After opening a NOTEPAD page, copy your numbers from Microsoft Word or Microsoft Excel and paste on NOTEPAD page. 2) Click on "FILE" and select "SAVE AS". 3) Give a name to the file in the space for "FILE NAME" and click on "SAVE" to save your numbers as NOTEPAD FILE.
PRICES FOR USERS
S/N

SMS UNITS

RATE PER UNIT

PRICE (NAIRA)

01

333

N1.50k

N500

02

2,000

N1.50k

N3,000

03

10,000

N1.40k

N14,000

04

20,000

N1.40k

N28,000

05

50,000

N1.40k

N70,000

06

100,000

N1.40k

N140,000

07

FROM 500,000 AND ABOVE CALL: 07065945747
The prices here do not apply to resellers. Reseller prices are on the reseller page.
Please avoid the following words/phrases in message contents listed below.  Therefore, we want you to avoid using any of the words/phrases so that your message will not be filtered as SPAM and delivered.

c0ngratulati0ns pr0m0 w0n call, Congrats, Congratulations, congratulations won call, pr0m0 w0n call, prom0 w0n call, pr0mo w0n call, won call, hurray w0n call, hurray won call, won prize call, w0n prize call, pr0m0 prize call, prom0 prize call, pr0mo prize call, won
IMPORTANT INFORMATION
A page of text message to Etisalat, Airtel takes 1.5 unit of SMS while a page of text message to Glo is 1.5 unit and Mtn takes 1.5 units of SMS. Please see the GSM networks and unit charged below for better clarification.
GSM NETWORKS

EQUIVALENT SMS FOR A PAGE MESSAGE

 

ETISALAT

 

1.5 SMS

 

AIRTEL

 

1.75 SMS

 

MTN

 

1.75 SMS

 

GLO

 

1.5 SMS
You Can Make Payment Using The Options Below
Option 1
Direct Bank Deposit/Transfer
OUR BANK DETAILS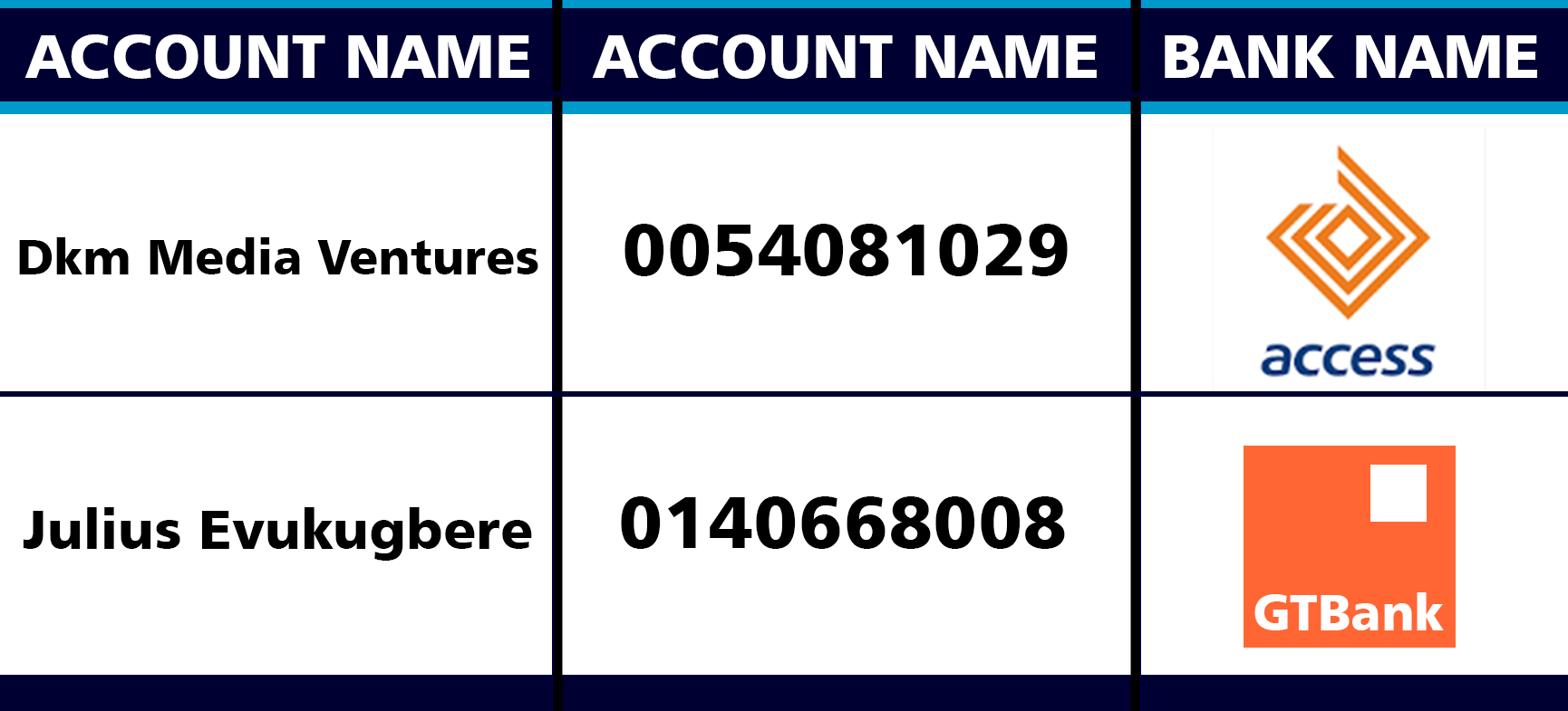 Option 2
Online Payment With ATM Card
Pay instantly with your ATM Card and your account credited instantly Click here to pay
Our Online Payment gateway is highly secured!
How To Send Bulk SMS on Our DKM SMS Website This section is written to give detailed information and serves as a guide for those who want to learn how to send bulk SMS on our DKM SMS website.
We have received so many messages and telephone calls from people who are curious to really understand the way they can also be sending a single text message to numerous recipients (hundreds, thousands or millions of people) with just a click. Is it not interesting? We strongly believe that your answer to the question is "Yes". Yes indeed!  DKM SMS has become irresistible tool for communication purposes in Nigeria and other countries across the globe. DKM SMS service gives you opportunity to spend less on every page of text message and also enables you to customize your sender identification (Sender ID). First and foremost, we want to explain the major fields that are required to send bulk SMS. Generally, bulk SMS websites have the following required fields to be filled to send bulk SMS. 1) Sender ID Box: This represents what the recipient(s) see on their respective phones when your bulk SMS text message is delivered to their phones. You can use your personal name or your company name or your usual GSM number as sender ID but whatever you use as sender ID must not be longer than 11 characters. 2) Recipient Box: This is where you type in or paste your recipients' telephone numbers which you want to send bulk SMS to. If you are sending SMS to more than a single recipient, you must use "COMMA" to separate the numbers (there should not be a space between the numbers) or put each recipient's number on a separate line (in a column form). 3) Message Box: This is where you type or paste the exact message which you want to send to your recipients. 
IMPORTANT INFORMATION
Please note that Microsoft Word and Microsoft Excel are not Joomla friendly. Therefore, make sure that you type both recipients' numbers and the exact text message directly on the compose page or use NOTEPAD to type everything. Then copy them and paste each of them in the appropriate box.
The Following Steps Are Required To Send Bulk SMS: 1) Register a FREE bulk SMS user account on this bulk SMS website (registration is absolutely free on all the bulk SMS portals in the world). 2) Log on to your newly created bulk SMS user account with your username and password. 3) Make use of the free SMS in your newly created account to test our bulk SMS website by sending a page of text message to one of your own GSM numbers. 4) Once you are satisfied with the test you conduct through free SMS given to you, the next thing is to buy bulk SMS in volume which depends on the quantity needed. You can log out and take steps towards making payment for the quantity of your choice. 5) After making payment and your bulk SMS account is credited, Log on to your bulk SMS account with your USERNAME and PASSWORD, and click on "COMPOSE SMS". 6) Enter the sender ID which must not be longer than 11 characters. Also type in or paste the  recipients number(s) in the space for recipients. The next thing to do here is to compose the message which you want to send to your recipients. 7) The final step to take is to click on "SEND" and the message will be delivered to all your recipients within few seconds.
NOTE
COMPOSE SMS page has 30 minutes automatic time-out session. This simply means that you will be automatically timed-out if you spend up to 30 minutes on COMPOSE SMS page before you click on "SEND". Therefore, we advice our users to type whatever they want to type on "NOTEPAD" and then, copy and paste into the necessary box(es) on the "COMPOSE SMS" page after log on to their bulk SMS account on our site.
ACCEPTED PAYMENT OPTIONS
1) Cash deposit
2) Online Banking Transfer
3) GTBank E-Branch Payment
4) Simple pay Online Payment
5) ATM Transfer
How To Make Cash Payment For Bulk SMS And Get Your Bulk SMS Account Credited
1) Copy our Diamond, or Gtbank & First bank account details on the "PRICING" page for payment purposes.
2) Write your USERNAME as DEPOSITOR NAME when you are filling deposit slip in the bank.
3) Ensure that you write your USERNAME in capital letters when you are filling your deposit slip in the bank.
4) Your bulk SMS account will be credited immediately when your payment reflects in our bank account and you will receive both e-mail and SMS alert to notify you when we credit your bulk SMS account on our bulk SMS portal.
ONLINE BANKING TRANSFER
What To Do When You Are Making Online Banking Transfer:
You need to type your USERNAME in the space for REMARK/PURPOSE/REFERENCE when you are processing the transfer because USERNAME is your means of identification on our bulk SMS website.
For instance, let us assume that my username on this site is MONEY4EVER. I will typeMONEY4EVER in the space for REMARK/PURPOSE/REFERENCE when I am processing the transfer. After confirming the payment, MONEY4EVER account will be credited.
HOW TO PAY WITH YOUR ATM CARD (ATM Transfer)

You can buy bulk SMS anytime or any day you want including weekends using Quickteller. Here is how to go about it:
1. Go to the nearest ATM machine to you. Anyone with Quickteller feature.
2. Insert your card and enter your PIN as usual
3. Choose "Quickteller" from the options
4. Select Fund Transfer
5. Then select "Interbank Transfers"
6. Choose the bank you want to transfer the money to: In this case, Diamond Bank (the bank we use)
7. Then choose your own account type (Savings, Current or Card)
8. You'll be prompted to choose the account type of the recipient (choose "Current" because our account is a current account).
9. Proceed to enter our bank account number which is: 0054081029
10. Confirm whether everything is correct, then make the payment.
After making ATM Machine transfer, please send us the following details via text message:
1) Date of Transaction:

2) Amount Transferred:
3) Location of The ATM:
4) Time of Transaction:
5) Your USERNAME:
6) Our Bulk SMS Website Address:
Your Bulk SMS account will be credited immediately when your transfer reflects in our bank account.
Contact Us:

                                      E-mail: support@dkmsms.com

                                      Tel: 07065945747

Our Strength
At DKM SMS, we are obsessed with quality web SMS Messaging gateway provider. Our SMS platform offers the most unique features in SMS technology. To corporate organizations and institutions, we are a platform to reach out. To individuals, we are a friend that keeps you connected. To SMS portals, we are partners in business. Expanding your reach is all that matters at DKMSMS.com
These & many other beautiful brands rely on our systems. Join us today!